06.02.2020
The annual design fair OBJECT Rotterdam, organised and curated by initiator Anne van der Zwaag, will kick off tomorrow. From Friday 7 to Sunday 9 February you can (a.o) discover the latest work of former DDA designers Lex Pott, Vij5 and Margriet Foolen.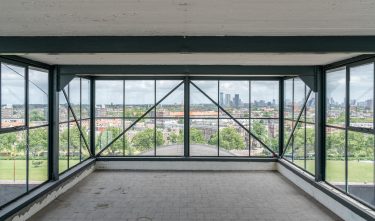 Lex Pott
Lex Pott presents his new project The Twist Candles, a candle of which both the base and the candle consist of a single material form. Een zogenoemde dubbelzijdige kaars. Last year Lex' work 'Poplars' (in collaboration with Weltevree) was het afgelopen jaar genomineerd voor een Dutch Design Award in de categorie Product.
Vij5
Design label Vij5 can also be seen at OBJECT Rotterdam. The label, founded by design duo Arjan van Raadshooven and Anieke Branderhorst, has an annually growing collection of interior products resulting from collaborations with various designers. In 2009, they won a Dutch Design Award in the category 'Best Consumer Product' for the FlexVase.
Margriet Foolen Product Design
Margriet Foolen, the designer behind Studio Divers often gets inspired by nature. She likes to work and experiment with different materials. Among other designs, Margriet will present a new project at OBJECT in which she works with coloured glass. In 2008 Studio Divers' project Slow Cooker was nominated for a Dutch Design Award in the category 'Best Consumer Product'.
This will be the last time the exhibition is held at the old HAKA building in Rotterdam, as the building will soon be given a new purpose. Curious about the full programme of OBJECT Rotterdam? Take a look here.