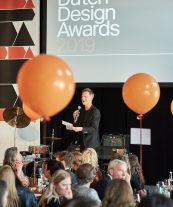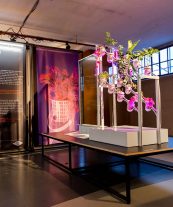 Platform for Dutch Design
Design makes the world smarter, more innovative, more beautiful and humane.
We want recognise and celebrate this impact. Dutch Design Awards (DDA) has been leading in the recognition of excellent Dutch design for years. DDA not only looks to the future, but also to the past: to our design traditions and the significant impact the Dutch design mentality has on the world. Dutch design is now a global concept and perhaps even a figure of speech. Our aim as an organisation goes much further than rewarding the best design: we want the discussion about Dutch design to continue. We therefore use openness and curiosity to facilitate exchanges between designers and curators, audience and professionals. In doing so, we can continue to emphasise the desired impact of design on society and thus further contribute to the development of the profession. Dutch Design Awards came into being in 2003 thanks to the BNO and DesignLink. The DDA office has been located in the design capital of Eindhoven since 2005. With the competition, the Award Show and an exhibition, DDA presents and rewards the very best in the field of Dutch design and brings winners into the attention of professional colleagues, the press and a wider audience. DDA is part of the Dutch Design Foundation and forms one of the highlights of Dutch Design Week, that attracts over 350,000 visitors every year.
Activities
Competition

The Dutch design community is invited every year to submit its best work for a Dutch Design Award. Juries of independent experts select three nominations per category, based on the open submissions and scouted work. An eight-piece main jury then selects the winner of each category.

Award Show

The very best creations from the last year of Dutch design are celebrated with a varied programme during the Award Show. This is where the winners of Dutch Design Awards in the categories Product, Fashion, Habitat, Communication, Design Research, Service & Systems, Young Designer and Best Commissioning are announced. 

Exhibition

The work of all winners and nominees can be seen during Dutch Design Week (DDW) in a nine-day exhibition. This tells the stories behind the designs, places the works in their social-cultural context and thus clarifies the impact and meaning of the designs. Visitors can vote for their favourite design at the exhibition. The design with the most votes will be awarded the Public Award at the end of DDW.
Team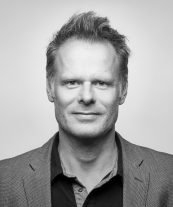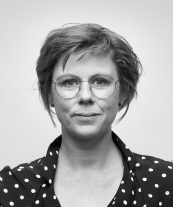 Frederiek Dijkstra
Project Manager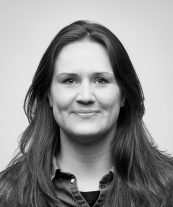 Romée Beernink
Production Manager
Contact
Telephone

Email

Visitors address

Dutch Design Foundation
Dutch Design Awards

Torenallee 22-08
5617 BD Eindhoven
The Netherlands

Postal address

Dutch Design Foundation
Dutch Design Awards

P.O. Box 8043
5601 KA Eindhoven

KvK-nummer: 50422944
BTW-nummer: NL822746396B01
Press
Telephone

Email

Info

Dutch Design Awards regularly publishes press releases and provides visual material, which can be found in the press section. Send an e-mail with your name, function and company/media to be added to the press list.