The project
Pearl Necklace Bronzino is a string of silver openwork "pearls" for which the design was inspired by Agnolo Bronzino's rather famous portrait "Eleonora of Toledo and her son Giovanni" (1545). The ornamental pattern of Eleonora's dress has been reinterpreted by Carla Nuis with the help of specific CAD/CAM, photographic and electrolytic etching methods and laser soldering techniques, and transformed into the luster of pearls in this new necklace. Nuis has succeeded in breathing new life into the richness and aesthetic of the Renaissance with the help of the latest techniques.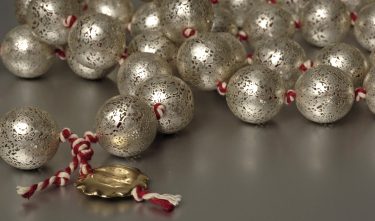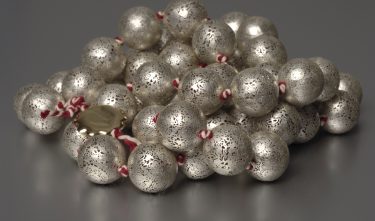 Committee
This piece of jewelry demonstrates how classical inspiration and a classic necklace can be combined with an unexpected modern technology. And so give rise to a new image and new quality. What a splendid result!
— In Pearl Necklace Bronzino, the quality of the design is exceptional.