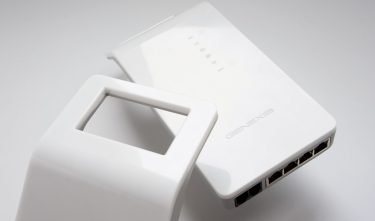 The project
By using a standard unit, on which loose service modules can be clicked, it is a matter of 'plug and play'. You place the module and connect the cables with a simple click. By using the lightning-fast fiber-optic network, you have access to well-known services such as Internet, television and telephone, as well as new services such as 3D streaming, remote home care and 'smart grid' (the intelligent measuring and managing of energy consumption), and security.
Committee
The design of Hybrid brings a pretty complicated technique to a large audience. It has been carefully designed and intelligent choices were made during the construction of the product. The choice of materials and exquisite detailing are strong and distinctive features, for an mostly unnoticed (low interest) product.
— Would'nt it be nice to get information and services with the speed of light at home?