Onix Architecten
Toren van Uitwierde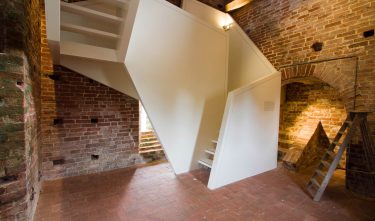 The project
The voluminous staircase designed by Onix adds to the enrichment of the thirteenth-century church tower of Uitwierde. Clashes between the original features and the modern staircase make climbing the stairs a challenge and an unforgettable experience.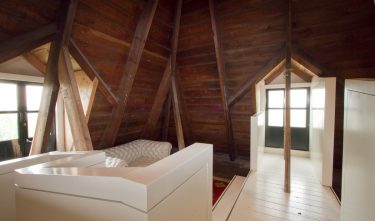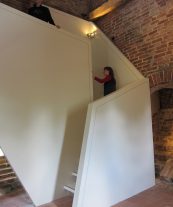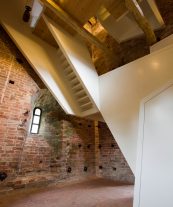 Committee
The design directs the gaze of the visitor in a surprising way. You move and you are guided by the design. In addition, the modern staircase subtly creates friction with the medieval building.
Jury
The jury sees the rotating staircase as an invitation to interaction and climbing. The subtle friction between old and new also elicits a different view of the historic building. The promised view is just an inducement to go to the top: the journey itself is the highlight.