28.06.2018
EINDHOVEN – For the 24 winners of the Dutch Design Awards 2018, bringing about change is the most important motivator. None of the designers bow to the pressure of prevailing conventions, structures, systems or patterns (of thinking). Designers draw upon traditional design traits such as playfulness, or inventive narrative concepts as easily as their socially-engaged and disruptive view of the world according to the jury. This 16th edition of Dutch Design Awards presents several prizes per category. The work of all category winners will be shown during Dutch Design Week (20-28 October 2018), when the overall winner of the Future Award will also be announced.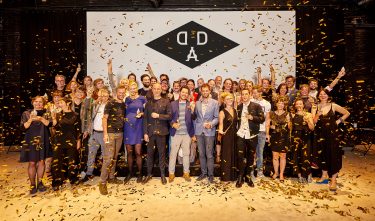 Circularity, technology and trust
This year, three themes stand out. Circularity is currently seen as the way to achieve (climate) goals and designers address these sustainability issues in radically different ways. The designers also speculate about the way technology is increasingly affecting our lives and, to a large extent, restore power to the source: the human being. And, in a time of fake news and Instagram, impact and trust are of the utmost importance. In response to this, many designers are developing an alternative image or new language.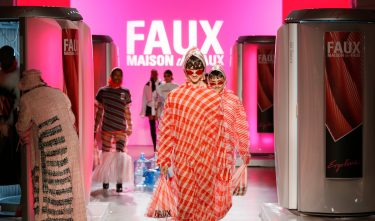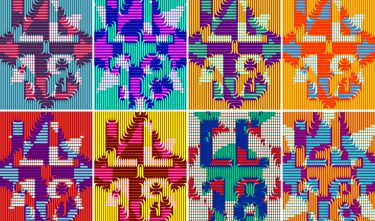 Insights
The rise of digital innovations presents encouraging opportunities for devising solutions to some of the most urgent issues facing today's society. Such innovations and societal challenges call for cooperation between different disciplines and industries. Many of the current designers focus on researching and developing innovative and alternative work and production methods. The young generation of designers increasingly ventures beyond the boundaries of their own discipline(s) and continues to search for (new) forms of collaboration, with a variety of (also commercial) parties, and on the basis of other business models.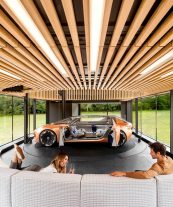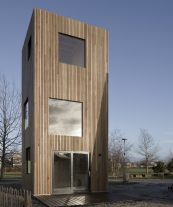 Winners DDA18
An Experiment With Parabolas – Johannes Offerhaus
Circa – Robert Bronwasser Design X Circa Compulsory
Shenanigans' Show (S/S 2018) – Schueller De Waal
Cow&Co – Anastasia Eggers X Ottonie Von Roeder
Custom 3d Woven Textile Bloko – Aleksandra Gaca
Fauxmosapien (The Evolution) – Maison The Faux
Lisa Konno – Young Designer
Lowlands 2018 – Hansje Van Halem Studio
Macguffin Magazine – Magazine N° 5 – The Cabinet
Manon Van Hoeckel – Young Designer
Micro Huis Slim Fit – Ana Rocha Architecture
Het Grootste Museum Van Nederland – Museum Catharijneconvent X Fabrique
Mx3d Bridge – Joris Laarman Lab X Mx3d
Olivier Van Herpt – Young Designer
Paperstorm.It – Moniker
People's Pavilion – Bureau Sla X Overtreders W
Royal Delft: Augmented Blueware – Royal Delft X Flex/Design X Twnkls/Augmented Reality
Social Label X Diverse Designers – Social Label
Swapfiets – Swapfiets
Transparante Laadpaal – The Incredible Machine
Urgentcity – Towards A New Vocabulary Of Terms – Amateur Cities X New Generations
Viia – Groningen Aardbevingsbestendig – Freshheads
Wat Nu, Koetsier? – Chives Archives X René Put
Zaligebrug – Next Architects