15.09.2021
In this column, a plea from expert panel chairperson of the Product category, Ingeborg van Lieshout, to focus on professionals outside our own field. We can – and must – share the quality we produce with a wider audience.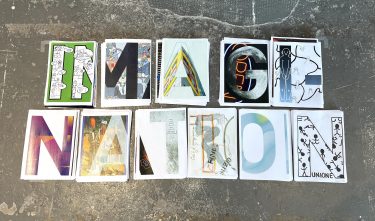 Have you met new people during the Covid crisis? If you have, this column might not be as interesting for you. You've probably succeeded in getting your work attention from others. For most designers though, this has been a time of great effort, without any real results. The Milan Furniture Fair last week also failed to be the stage we had hoped it would be. But if you can't share your work with anyone, what are you doing it for?
For the progress. Because innovation is not possible without imagination. Everything that moves the world forward was once designed by someone. Probably not by the tech at Apple or Philips. But by a designer.
Take the tablet. Watch the film '2001: A Space Odyssey' and you'll see an A4 sheet with information that was wirelessly loaded. They even had FaceTime. In 1968! Back then, we were still here on earth in front of a black-and-white picture tube with no remote control. In the same film, the main character pays by entering four numbers on a screen on the wall. A PIN code! Because someone dreamt up a product that was impossible at the time but became a reality when it was technologically possible. These two products have become an indispensable part of our daily life. They were already conceived by a set designer who was tasked with coming up with a few props.
— Technology without an application is like a solution without a problem
Technology is useless without application. A scientist at 3M was looking for the formula for a super strong adhesive. He accidentally developed a super bad glue. A 'solution without a problem', until someone with imagination saw the Post-it. Without imagination, 3M's most famous product would not have existed.
Intel technology has asked Studio Drift to study how the swarming behaviour of birds can shape the future of drones. Construction company Heijmans and Studio Roosegaarde are developing a better alternative to asphalt. The point is, the impact of a designer's work is not only felt at the design fair. Real results lie in people's everyday lives.
Does your idea reach the right audience? Platforms such as Dezeen.com provide reach and recognition within the design world. But you may get more results from an advert in a newspaper. Among a newspaper's readers are both users and professionals from another field. Such as the tablet technologist, the bank employee, the glue maker, the drone builder and the concrete farmer. My advice: invest in visibility in wider media.
Because designers have the brainpower to make the world a little more liveable. We can – and must – share the quality we produce with a wider audience. Without imagination, there can be no progress.
Ingeborg van Lieshout, chairperson expert panel category Product