08.04.2021
Call for nominations for the BNO Piet Zwart Award 2021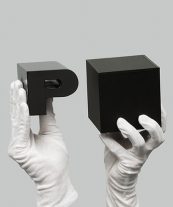 The BNO Piet Zwart Award is an honourable prize for a designer who is of great significance to the design profession. It may concern all disciplines that are important for the prestige and development of the design profession; this year, the jury of the BNO Piet Zwart Award will pay extra attention to nominations by product/industrial designers. This is in light of the with the winners of the past years and the striving for balance in the exposure of the various design disciplines.
Motivated nominations for possible winners may be sent until May 1, 2021, to Madeleine van Lennep (director BNO, secretary BNO Piet Zwart Award): madeleine@bno.nl.
More information can be found on the website of BNO (Dutch only).