12.10.2022
The new meaning of fashion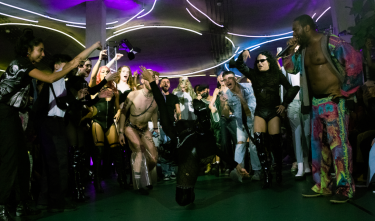 Last year in my column, I wrote about the search for the 'new Bauhaus' in fashion: breaking with 19th century traditions that have become decorative and caricatured, and seem to be fated to go down in the history books as examples of cultural appropriation. Something that all the larger fashion houses seem to have been guilty of – perhaps unconsciously – in recent years. And so begins the hunt for functionality and the degeneration of clothing to signify a new age, stripped of bias-tinted ideas about beauty and 'who you are'. In this respect, a fundamental step has been taken towards the liberation of the yoke over the past three years, and at the same time a new wave of fashion has been born. Which begs the question: how much difference is there between this revolution to free the body and the one initiated by Coco Chanel in the early 1900s to banish the corset? Is fashion always a wave moving through time or is there really something new happening?
The twentieth anniversary of DDA is a good opportunity to take a look at the archive of nominated projects in the Fashion category and their influence in the following period. The focus a few years ago was on innovative projects within fashion, with sustainability, textile development, reuse and upcycling regularly playing a dominant role. But we also saw an increase in the number of entries that showed a scouring protest against the existing fashion system. They were looking for new forms of presentation that kicked back against the prevailing catwalk and its associated 'elite audience'. 
A shift has now taken place whereby sustainability has become the standard and the entries are certainly no less activistic, but do display a growing optimism and positive approach to fashion. There seems to be a reappraisal of fashion as a phenomenon, but also as a research discipline, focusing on the role fashion has to play within the framework of identity, in which digitisation and at the same time revaluation for the craft are increasingly going hand in hand in the search for a human-focused and gender-free form.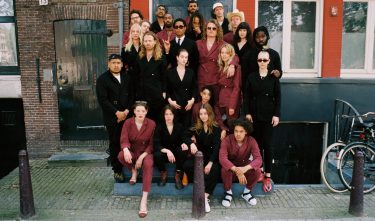 Hot topic
As a result, degendering fashion has become more than a theory or niche. It is a hot topic among young creators and fashion thinkers that has a binding effect and has elevated fashion from its exclusive vault of star designers and their 'followers'. The Conscious Fashion Collective is a digital platform that makes visible the palette of rapidly growing initiatives and brands within this essential movement.
There is a lot of attention for new, future proof fashion companies, based on fair practice and fair pay, that ask questions like: what are the ethical, local, sustainable revenue models of the future? New Optimist is one such example, founded on the principle of Steward Ownership. A 'YES!' for working within the boundaries of our planet and ethics, according to the founders.  These are not only necessary developments, but they also testify to empathy and a wider sense of caring for each other and caring together for the planet. The predominant question is 'what do we need from each other to be able to move forward together'. As well as 'what can we learn from non-Western fashion practices and how do our values relate to each other?' This shift from the economy-of-taking to the economy-of-sharing has been a long time coming in the fashion industry, but has now undoubtedly taken root within the major challenges of our time and with this planet.