15.10.2021
Unanimously, the jury has selected designer Hella Jongerius as the winner of the BNO Piet Zwart Award 2021 because of her exceptional track record and significance for current and future generations of designers.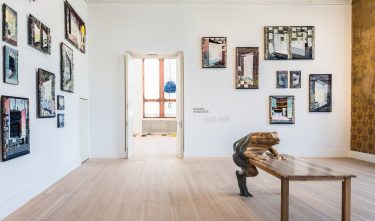 The BNO Piet Zwart Award jury admires how Hella Jongerius (1963) researches, experiments, pushes back frontiers and continues to pioneer. She single-mindedly follows both cultural and commercial paths or paves them where necessary. She has also reinvented her practice several times: starting as an individual designer, she then set up a design agency before opting for an internationally operating network of designers working under her direction.
Hella Jongerius works for international brands such as Ikea, Vitra, KLM, Danskina, Maharam and Artek. After studying at the Design Academy Eindhoven (then AIVE), she stood out with her designs in unusual materials, such as the Soft Urn and a soft, flexible washbasin. In 1993, she founded her own studio Jongeriuslab. In 2009, she moved her design studio to Berlin, where she still lives and works.
Her influence on subsequent generations of designers is considerable: in terms of what they make, how they research and how they organise their practice.