09.01.2020
In recent years, Dutch Design Awards has generated more interest in the impact of design. Concrete: design that transcends the obvious aesthetics and really makes a difference for clients, end users and other interested parties.
— Design with impact can only exist if designers actually immerse themselves in the world of their client
My category 'Best Commissioning' has – more or less self-evidently – emphasised this for a while already. As a committee, we love to see that the structural, professional and smart use of design actually helps organisations to achieve their objectives, regardless of whether these objectives are 'hard' (turnover, profit, growth) or 'soft' (image, reputation, customer and employee satisfaction). And whether the designs are commissioned by a SME, a multinational, a public institute or an NGO. Just take a look at the list of winners of past editions, including the Gemeente Amsterdam, EHV365, Brabantia, Heijmans of Artis.
If you want to use design to create impact, it is important that the designers really understand what clients have to deal with on a daily basis and what challenges they face. As a designer, you have to realise what your client needs. This is why it is good that the Association of Dutch Designers (BNO) has initiated research among Dutch commissioning bodies with the help of marketeers (NIMA) and design managers (DMN). And it was about time, following the valuable British study 'What Clients Think' that has already generated five editions of useful insights from clients in the sector.
I also see it as a much-needed shift in a paradigm. If we want to be and remain relevant as a creative industry, we must be willing to put ourselves out there. Not just endlessly talking about what we think of a design, but actually being open and honest and daring to ask: what does our client really want and how can we serve him or her (even) better?
The first edition of the Dutch study delivers plenty of food for thought. Things can (must) change. But rest assured: with the quality of our creative efforts, it will be fine. And the relationship between investment in design and what it yields is perfectly clear to most clients. But… the 129 participants are clear about what still needs to be done. This mainly concerns the clumsy way in which we as designers work together, communicate, advise and navigate between sometimes conflicting interests.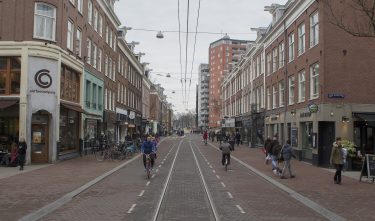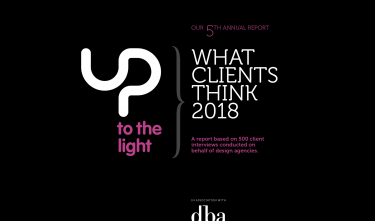 Are these typical design-skills? No. In my opinion, these are 'standard' skills every professional needs – regardless of your discipline and areas of expertise – in order to be successful in what you do. It is primarily behaviour with which you can create something with impact. 'As a designer, you are able to 'expose' real problems' suggests Adjan Kodde as chairman of Dutch Digital Agencies. Professor Jeroen van Erp of TU Delft IDE notes 'that designers must increasingly act like politicians'. And in 2010, IDEO's Tim Browne stated that 'the quality of the design and collaboration process is definitely as important as the quality of the creative input'.
Analogous to Apple's late Steve Jobs, design is focusing more and more on 'how something works'. This 'something' could be a product, a service, an interaction or an experience. Or even a complete (eco)system. In any case: the world we help to devise and fill as designers is rapidly becoming increasingly complex, with more dependencies and uncertainties. With technology that advances and screams out for user friendliness and empathic applications. And with circular issues that demand a completely new approach and systematics. These kinds of design demands can only be met by delivering top quality at all levels: creative thinking and doing, clear communication, a transparent process, the timely involvement of all stakeholders, strong connections with all necessary disciplines, the smart management of expectations and maintaining the right chemistry.
As a creative industry, let's use this brand-new year to respond even better to the needs of our clients, our clients' clients and the context they are in. With a high quality of commissioning: yes please. But also with the highest possible quality in whatever the designers bring to the table. See it as a great assignment for all creative professionals, at the beginning of a new 2020!
Pieter Aarts, DDA jury member and committee chairman in the category of 'Best Commissioning'