02.03.2021
It's been a year since Covid-19 arrived in Europe. The impact of the global pandemic on our society, well-being, culture and economy is enormous and disruption looms. For now, being able to adapt, respond to change and 'reinventing ourselves' seems to be the most promising scenario on the path to the 'new normal.'
As far as I am concerned, COVID-19 explicitly confirms what's been going on for a decade: disruptive change is a constant. I see this at EPAM_Continuum, where I help clients like Albert Heijn, VodafoneZiggo or Yamaha Motors make their digital platforms user-friendly, relevant and effective. I do this by teaching them to look at their world differently, with more empathy. So they can better respond to changes. I also contribute to developing the necessary new skills, internal culture and cooperation that are essential to doing this and to continue to do this.
'Design thinking and doing' ensures that we can better deal with the unruly reality of everyday life. This is precisely its added value for entries in the 'Best Commissioning' category of Dutch Design Awards. What connects previous winners like National Government (2020), Municipality of Amsterdam (2019) or Brabantia (2016) is not just the professionalism of their commissioning and the structural way in which they use design. They realise they need to look at their context with empathy and curiosity. So they're better prepared for what will bring about (drastic) change for them and their end-users and they can respond more smartly.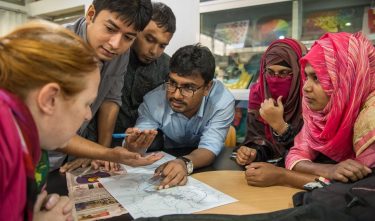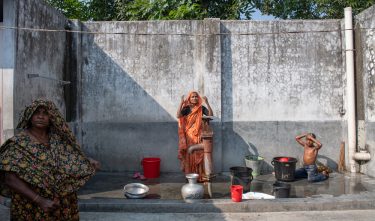 This is precisely what's needed now — now more than ever. Not only for brands, businesses, organisations or the public sector but in direct relation to Covid-19. Indeed, we have to rethink our way to the 'new normal' together. Exactly what that looks like and how we get there, we still don't know. But 'design thinking and doing' is a tried and tested method to start thinking about what steps need to be taken, to create support, to actually move forward so we learn from this and press ahead: expeditiously, exploratorily and iteratively.
I sincerely hope that the 'Best Commissioning' category this year shows that clients and the creative industry are not afraid to roll up their sleeves together – and higher. And with inspiration (and perspiration), they can address their immediate challenges and our larger social issues with 'design thinking and doing'. And on top of Covid-19, think of the climate, migration, health care, ageing or education. With passionate commissioning, a clear purpose and vision, a professional process and the necessary 'rethinking' and flexibility, it should succeed!
Pieter Aarts, DDA jury member and expert panel chairman in the category of 'Best Commissioning'