24.10.2019
An independent committee of design experts has selected 8 winners from the total of 24 nominees in the categories Product, Habitat, Communication, Fashion, Design Research, Service & Systems, Best Commissioning and Young Designer. During Dutch Design Week you can vote for one of these 8 winners to win the Public Award. Would you like to have your voice heard? You still have 1 day left, because tomorrow is the award ceremony and hopefully we'll see you there!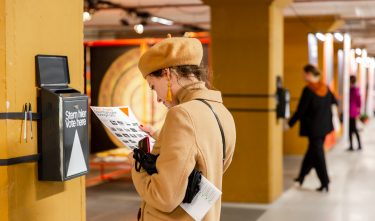 Will we see you there tomorrow?
The work of the 24 winners and nominees can be seen in a nine day retrospective exhibition until 27 October at Dutch Design Week (DDW). Visitors can also vote for their favourite design. You still have 1 day to cast your vote, because tomorrow we will announce which designer has received the most votes and will go home with the DDA Public Award 2019!
From 17:00h onwards, Dutch Design Awards will host Cafe CMYK, the bar at the heart of DDW: Ketelhuisplein. Between 18:00hr and 19:00hr all votes are in, and we will announce the winner!
Will we see you there?