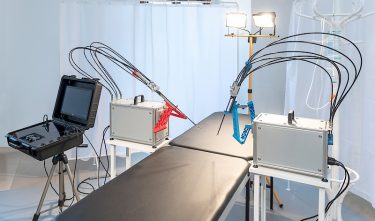 The project
Frank Kolkman is a critical designer and a speculative researcher, who is interested in exploring the social, economic and aesthetic implications of current and future technologies. His work is experimental, deconstructivist and systematic in nature. Kolkman creates disruption with confrontational prototypes, interactive installations and scenarios with contemporary themes like technology access and ownership. These are the common characteristics in his projects Open Surgery (a do-it-yourself robotic operation robot), Designs for Flies (a kit allowing patients to develop medicines for rare illness themselves), Black Gold (for the preservation of endangered species of animals) and Outrospectre (about dealing with the experience of death with the help of technology).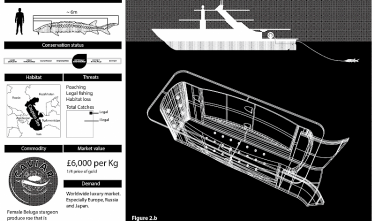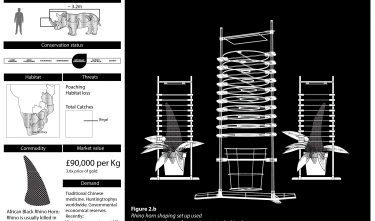 Committee
The inspiring, conceptual and ground-breaking work, but most especially Frank Kolkman's research and methods are very strong. He is able to make his sometimes complex work accessible for a wide public. He is also verbally and visually strong and he is able to work with different disciplines and cultures. This combination of skills is as essential as it is exceptional and the committee sees the complete package in Kolkman. His designs offer relevant possible solutions for the healthcare sector and involve patients in their own process. He reflects on extremely urgent matters and the processes and systems that hide behind them. Despite the often speculative start of his designs, Kolkman strives to create practical implementation and this can certainly be considered unique in his chosen area.
Jury
Frank Kolkman's critical, provocative way of thinking merges science and design in complex and bold processes that yield an abundance of visually convincing designs. Reviewing his portfolio, the judges appreciate the fact that in some instances, his work advances a solution, while in others, it challenges or highlights an issue. And with this, his designs are infectiously radical and wittily presented. In a category that, this year, overflows with talented submissions, when it comes to innovation and research, Kolkman is in a class of his own. A highly talented designer dedicated to his work. The jury believes that Kolkman is ready to take the next step, and looks forward to the tangible results of his noteworthy, speculative and inspiring ideas.
— A critical designer and speculative researcher, fascinated by the exploration of the social, economic and aesthetic implications of current and future technologies