Anne Holtrop en Anouk Vogel
National Pavilion of The Kingdom of Bahrain
The project
The Bahrain pavilion for the 2015 World Expo in Milan will be a poetic interpretation of the cultural and agricultural heritage of the country. With its typical orchards (with trees full of fruit throughout the six-month-long exhibition) the pavilion will display archaeological artefacts that celebrate the traditions of the country. Bahrain is also referred to as the Garden of Eden and the country of one million palm trees. The pavilion, constructed from white concrete panels, can be rebuilt in Bahrain after the exhibition, and function as a botanical garden.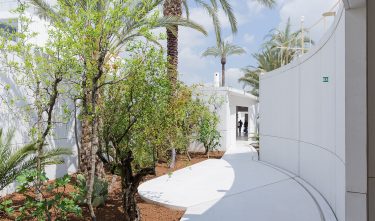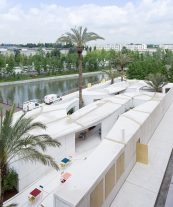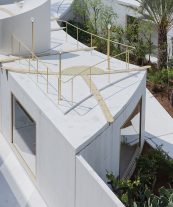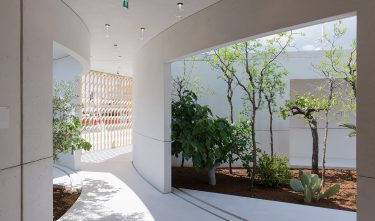 Committee
The architectural presentation captures the essence of the Middle East in an abstract manner. Above all, it is a haven of peace in the commotion of the World Expo, just as Bahrain claims to be a safe haven when compared to its turbulent neighbours. The design regularly misleads you: the impressive oasis suggests 'outside', but it is captured in an internal space between the walls. The committee appreciates the fact that the exhibition will not be lost after the event, but is to get a new use.
— In this design the essence of the Middle East is captured in a abstract way.