Bierman Henket Architecten
Uitbreiding Museum de Fundatie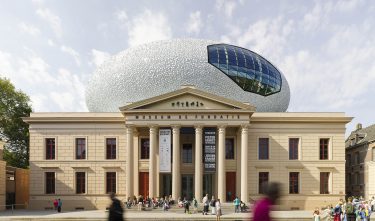 The project
The new building volume on top of the neoclassical Museum de Fundatie has a whitish blue skin with a large glass window facing the city. Its coating consists of 55,000 three-dimensional tiles, produced by Royal Tichelaar Makkum.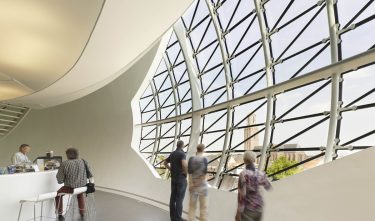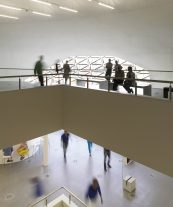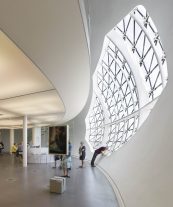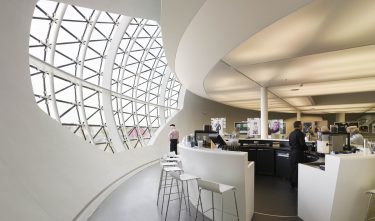 Committee
Museum de Fundatie has recently undergone a complete renovation, but this nomination concerns specifically the 'cloud' covered with three-dimensional tiles. The committee of Spatial is of the opinion that the detailing and specific architectural components are indeed an inherent part of a design award. In this case, the project generates a huge impact in the city; the cloud has an incredible presence.
Jury
The jury saw the history of Makkum reflected in the design, in a way that repositions the building without dominating it. The apparent contradiction between classic and futuristic is balanced and gives the building an impressive appearance.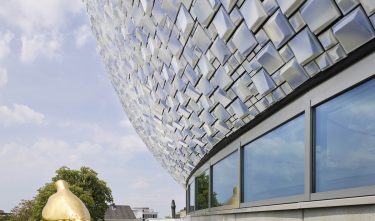 — The extension inspires amazement, attracts people and encourage photography - Robert-Jan de Kort, Dutch Design Jaarboek, 2013