Architectenbureu Marlies Rohmer
Waterwoningen IJburg Amsterdam NL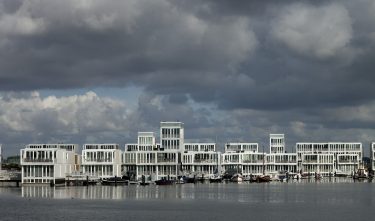 The project
On the Steigereiland in the IJ, a compact, urban floating water district was designed with homes in various categories, ranging from owner-occupied housing to social housing.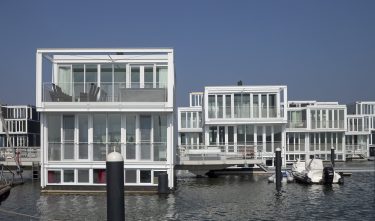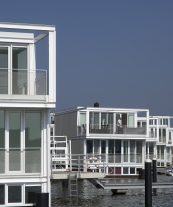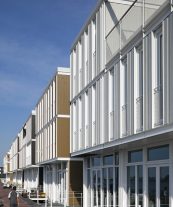 Committee
The dwellings are a good example of an urban solution, which through the application of modules has resulted in an almost natural-looking variation. It has an almost Venetian appearance and from a distance, it looks like an inspiring marina. The rudimentary design is a strong feature.
Jury
Aesthetically strong design that responds to a new way of living. The floating homes have an interesting composition that clearly refers to the structure and layout of the Amsterdam canals. Despite the fact that these are new premises, they already fit in the history of Amsterdam.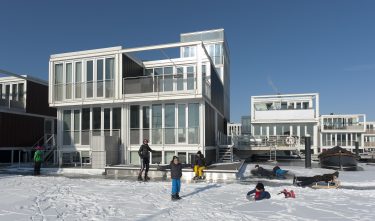 — With the slender square towers rising above the development in places, the floating neighborhood evokes the look and feel of San Gimignano and Venice respectively.