29.11.2019
DDA winner CLEVER°FRANKE has designed the visual identity of the Eurovision Song Contest 2020 that will be held in Rotterdam next year. The design is inspired by data and represents the celebration of the historic musical event where 41 countries come together in the port of Rotterdam. In recent months, CLEVER°FRANKE has joined forces with the organisation of the Song Contest to shape the identity.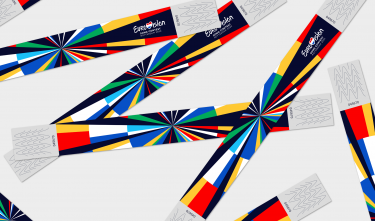 Open Up
In 2020, we will celebrate the 65th edition of the Eurovision Song Contest and CLEVER°FRANKE, winner of a Dutch Design Award in the category Service & Systems, has developed a graphic identity called Open Up. This new identity honours the musical history of the event. The competition once started with 7 participating countries, but nowadays it has grown into a worldwide phenomenon in which 41 countries come together.
The 2020 logo consists of a series of brightly coloured vectors that come out of the centre of a circle like a ray of sunlight. The colours are based on the country flags and the placement is derived from the year the country joined the Eurovision Song Contest. The logo represents Dutch design through its simplicity. It is intelligent, minimalist and experimental, without losing sight of the humor and allure of the Song Contest.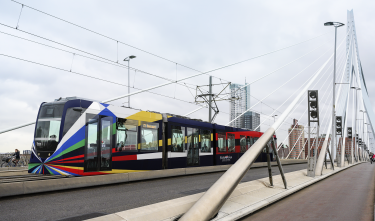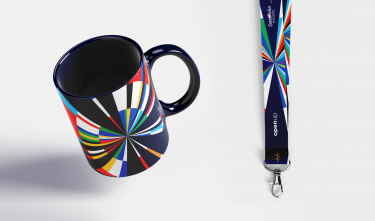 Data-driven design combined with history
For the creation of the visual identity, the rich history of the Song Contest has been combined with the data-driven approach of CLEVER°FRANKE. Co-founder Thomas Clever explains that CLEVER°FRANKE wants to represent a new direction within the design field by means of this data-driven identity.
Through the combination of self-developed software and historical data from the festival, the design agency has created an iconic identity that maps out history in an authentic way. according to CLEVER°FRANKE, instead of looking at what distinguishes us as a country, they wanted to create something that unites all the participating countries.