03.03.2020
It can be interesting to reflect upon the state of Dutch design compared to that of another country. This is why several criteria are used for the assessment of Dutch Design Awards (DDA). How are these criteria interpreted by a designer working on a different continent? The original explanation of the criteria can be found on the website, but in this column Committee Chair Joost Alferink asked product designer Adriaan Hugo to reflect on the DDA criteria. Together with partner and graphic designer Katy Taplin he forms the groundbreaking South-African design studio Dokter & Misses in Johannesburg.
Impact
For us, impact has become the essential topic within our company. This has developed over the past twelve years. In the beginning we mainly wanted to design and make 'cool' products. Now we are accutely aware that we provide 15 people with a paid job and that each of them is in turn financially responsible for five to ten other people. It is primarily this dependence of such a large group of people on one paid employee that is different to your situation, I think. Society here is much more varied, and for many people the emphasis lies more on survival.
Furthermore, the presence of our studio in the centre of Johannesburg and our workshop in one of the oldest neighbourhoods, Jeppestown, is really important for the city. Our society is under so much pressure that people can sometimes become disillusioned and want to leave. The fact that we, together with other designers, are in the city and stay here sends out a really important, positive signal.
Distinctive character
This criterion is less relevant for us, as the individual character of our work stems from a strong urge to create and to provide work for the people in our workshop. Last year we were commissioned by The Southern Guild Gallery to make a collection of furniture items. In order to break free of the daily responsibilities, we designed and realised this series during our holiday.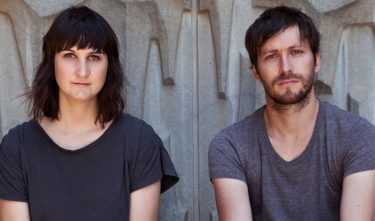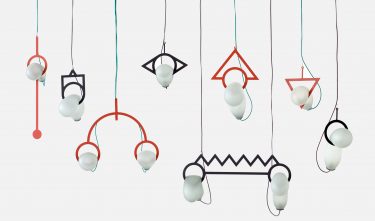 Expressiveness
For me, this is a self-evident criterion in all of our work. We do sometimes carry out purely commercial assignments, such as a recent project for the design and realisation of 5200 furniture components (bed, work desk and cupboard) for a student complex. The expressiveness is then less important than the realisation, but they are still products that come out of our own workshop and therefore always carry our signature.
Production method
As previously mentioned, most of our products come from our workshop in Jeppestown. We mainly do the steel work and assembly ourselves. We work with many different suppliers and right from the start we chose for a transparent negotiation method. Our suppliers are aware of our pricing structure and are a part of it.
We were recently invited to a workshop at Ngwenya, a glass factory in Swaziland. A factory that was on the brink of death years ago but was saved by an ambitious trio. Only recycled glass is blown here, the kilns run on old oil from KFC and all the electricity comes from solar energy. Of all the glassblowers, there was just one who still mastered the profession in all its dimensions. Now there is a whole new generation of glassblowers at work. We designed a series of glasses whereby two chalices form both the glass and the foot. One way up the red wine glass forms the foot of the white wine glass, and vice versa. The glassblowers always come together with their glowing chalices to join their glasses together.
Now a large retailer wants to sell our glasses, but we are being pressured to supply them at less than cost price. It's incredible that large companies expect you to be able to reduce your margins to zero, all in the name of 'capitalism'. We are in the final stages of the negotiations and are curious whether we are going to win the battle.
Joost Alferink, DDA jury member and committee chair in the category 'Product'.