01.05.2019
The more profound collaboration between Dutch Design Awards (DDA) and Inntel Hotels Art Eindhoven enables DDA to curate and present a new exhibition in the hotel's gallery four times a year.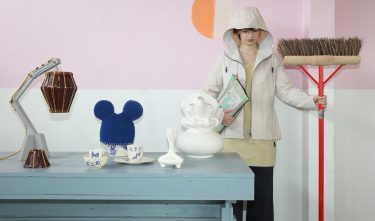 One of DDA's main ambitions is to provide the winners with a platform all year round. Frederiek Dijkstra, project leader DDA says: 'The strength of the collaboration between DDA and Inntel Hotels Art Eindhoven is the convergence of two wishes: on the one hand, showing the versatility of design and how it relates to society in the broadest sense of the word; economically, socially, culturally and in terms of content. On the other hand, providing a platform for the designers for a broad audience'.
DDA partner Inntel Hotels Art Eindhoven contributes to this vision by providing a year-round exhibition space where DDA can present the award-winning designs. By exhibiting their work in the hotel gallery, the designers reach a diverse and international audience. Simultaneously, the hotel upholds its mission of providing qualitative and substantive content for the exhibition space,' says Frederiek.
The first exhibition curated by DDA in coordination with Petra Janssen from Social Label is now on show! Make sure to head over to the gallery of Inntel Hotels Art Eindhoven to see some of the award-winning collaborations of Social Label and Edwin Vollebergh,Kiki van Eijk, Roderick Vos, Piet Hein Eek, Edward van Vlietand Kranen/Gille.