01.10.2019
Collaboration between creative disciplines plays an important role in many digital design projects, and Dutch designers have a significant advantage in this field.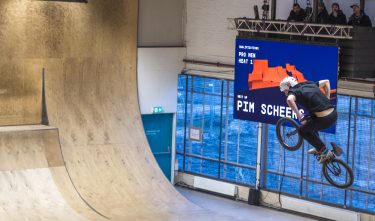 The Netherlands has a strong global reputation when it comes to design. And our digital design is no exception: it is the continuation of a rich design tradition of Dutch Design on a digital level. Although it may have a less recognisable signature than offline design, here too we see work that has global impact – and is also recognised with international prizes including Awwwards, Red Dot Awards and Webby Awards.
The mentality behind our work is what distinguishes us – and it can be found in several aspects. Dutch designers not only have an eye for design, but also for how something works and the effect it has. Our sobriety leads to a solution-focused attitude, with empathy for the user. We are keen to explore boundaries, dare to experiment and are used to working closely with other cultures and disciplines. This non-hierarchical way of thinking puts us ahead of other countries.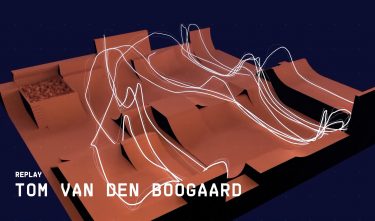 This is an advantage for Dutch designers compared to designers from other countries in many digital projects: for example, several different aspects are involved in the creation of interactive installations, virtual worlds and connected devices. These are usually complex projects that demand collaboration from various creative disciplines, from designs to technology. They are also usually projects in which experts from different cultures work together.
Examples enough, such as 'Game of Go' for Nike by MediaMonks, 'The Lockdown' by Code d'Azur, but also 'BMX Live Visualisation' by Clever°Franke. The latter project is this year's winner of a Dutch Design Award in our jury category Service & Systems. The Royal Dutch Cycling Union (KNWU) gave the assignment to raise the sport to a higher level. The agency did just this with a convincing real-time data visualisation that displays the performances. It can be used by the athletes to analyse their performance, by judges to better assess the runs and it also improves the spectator experience.
The complexity of the tool is impressive. The project, that uses sensor technology to record the speed, lift and orientation of the cyclists, received high scores from our jury; not only in terms of multidisciplinary collaboration, but also in craftsmanship and use – and it was also even convincingly designed. Digital design with impact: a project not only with numerous possible applications for this field of sport, but also for other sports and sport reporting. A worthy winner.
And finally, a tip: the collaboration between creative disciplines is also the theme of 'Digital Friday', that takes place on Friday 25 October during the Dutch Design Week. Stichting Dutch Digital Design, of which I am chairman, is a programme partner for this event. There is a morning programme for young talent and in the afternoon DDW Talks with presentations from brands like Sony, WeTransfer and Adobe and digital agencies including MediaMonks, Vruchtvlees, Code d'Azur – and Clever°Franke, who will present the winning BMX-case. See you there!
Bert Hagendoorn, DDA judge and committee chair in the category 'Service & Systems'