16.02.2022
Earlier, we wrote about the research of Rotterdam School of Management, Erasmus University (RSM) into the selection and assessment process at DDA and the role of gender and ethnicity. Research leader Dirk Deichmann has an update on the first results and explains the findings.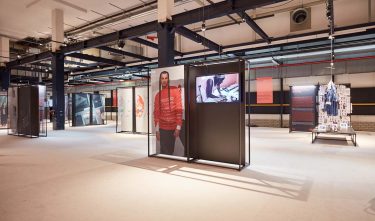 No gender inequality in assessment
In its research, RSM examines, among other things, whether the ideas of women and ethnic minorities are assessed more strictly and whether the novelty of the idea influences the assessment. Deichmann says about this: "In our initial analyses, we explored whether we see any gender-biased evaluations of entries submitted to DDA. Our theory was that novel entries that are submitted by women will have a harder time in the selection process than novel entries that are submitted by men. This is because people have certain expectations of how men and women ought to behave. When women create something very novel, we argued that they more easily are perceived as breaking with the norms and stereotypes of their gender role (which is said to be cooperative and supportive rather than innovative and adventurous). Breaking or violating norms, in turn, should have a negative effect on the evaluation of an entry. 
In our research at DDA, however, we found no support for a negative effect for women. We investigated entries from 2019 and 2020 and applied different ways to code for novelty and norm violation. Our results consistently show that novel entries by women are not perceived as more norm violating than the novel entries that were submitted by men. In addition, gender does not seem to influence whether a submission is shortlisted or nominated for an award." 
Continue to pay attention to diversity and inclusion
The study has only just begun. What does Deichmann think about the initial findings? "Some of our initial results provide hopeful signals about DDA's review process: So far, we do not see that women are disadvantaged in the evaluation process. This is great news but could be an incidental finding. For the long-term, it therefore remains important to pay attention to diversity and inclusion during evaluation and selection processes. This could include, for instance, a careful composition of the review committee, the development of new training material for the review committee, or an update of the evaluation process and the criteria that are used." 
The future
The research of Erasmus University is still ongoing and Deichmann talks about the goals: "In our follow-up research we want to dive deeper into the review process of DDA and also investigate whether the results are robust when looking over a longer period of time. Besides investigating the effect of gender, we also want to explore the role that the cultural background of a submitter may have. We hope that this research will provide us with a better understanding of the review process and help us distil best practices for organizations to ensure (more) inclusivity in such a process.