14.02.2020
From 13 - 15 February the symposium State of the Art of Architecture Milano will take place at the Triennale di Milano museum in Milan. During this event, curated by Design Academy Eindhoven director Joseph Grima, the focus will be on the new direction of contemporary architecture. The accompanying exhibition can be visited until 29 March.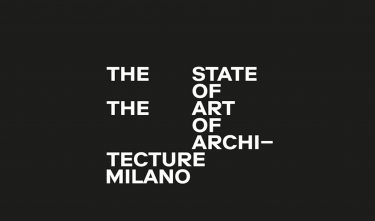 State of the Art of Architecture Milano is a reflection on the emergence of new forms of contemporary architectural thinking, carried out by 38 innovative architectural firms and researchers under the age of 30. The aim of the symposium is to explore new directions in architecture, so that future generations can understand the development. The symposium is the starting point of the exhibition with the same name, which will be on display from 16 February to 29 March
Marjan van Aubel will be one of the speakers at the symposium. With her studio Marjan strives for a Solar Democracy within the areas of sustainability, design and technology. Marjan van Aubel Studio won the DDA Public Award during last Dutch Design Week (DDW) and her Power Plant project was nominated for a Dutch Design Award in the category Design Research.
Tamar Shafrir, also committee member of the Young Designer category of DDA, will moderate the symposium. Tamar is an author, speaker and lecturer in the fields of architecture, visual culture, technology, fashion and music. As an editor and co-writer, she frequently collaborates with designers, publishers and institutions.
Curious about the full programme of the symposium and the exhibition? Take a look here.