16.08.2021
Dutch Design Foundation works together with Rotterdam School of Management, Erasmus University (RSM) on researching the selection and review processes of Dutch Design Awards (DDA). The study aims to provide advice on how to ensure inclusiveness in the selection process for DDA.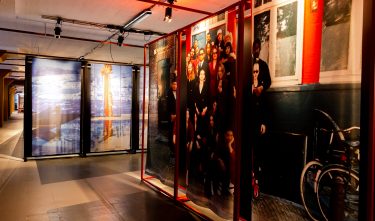 RESEARCHING THE ROLE OF GENDER AND ETHNICITY
The leading question of this research project is: 'What factors influence the idea selection process?' From this, we seek to answer several sub-questions, including: 'Do ideas of women and ethnic minorities receive a harsher moral judgement?' and 'Is the moral judgement influenced by the novelty of the idea?' Past research has shown that women and ethnic minorities sometimes have a harder time in getting their novel ideas (i.e., submissions to an award) accepted. Yet, we still lack a thorough understanding of when and if this disadvantage emerges at the DDA. Even if this research shows that there is no disadvantage for women and ethnic minorities at the DDA – it will prove to be useful for helping other organizations to learn from this and prevent it as well.
ADDED VALUE
The results of the research can offer important insights into which ideas are awarded at the DDA competition and the role that gender and ethnicity have. The results can be embedded in training procedures targeted at, for instance, the main jury and expert panel of the DDA and help in reflecting on effective practices. Furthermore, these insights can help management to make critical decisions, e.g., Which criteria should we include in the DDA application form? Or how do we ensure more inclusivity across all stages of the review and selection process?
RESEARCH TEAM ROTTERDAM SCHOOL OF MANAGEMENT
Dirk Deichmann, associate professor of innovation management at RSM is leading the team.. He teaches creativity, design thinking, and innovation management. His research has been published in highly rated scientific journals such as Strategic Management Journal and Organization Science as well as in the widely read Harvard Business Review. Other team members involved are from Washington University in St. Louis, USA, Northeastern University, Boston, USA and Lingnan University, Hong Kong.