30.01.2020
Saturday, February 8th, fashion designer Lisa Konno will present her latest short film BABA at the Compagnietheater in Amsterdam. Make sure to get your tickets!
After the earlier film NOBU, BABA is again the result of a collaboration between Lisa Konno and theatre writer Sarah Blok. Both short films are part of a multidisciplinary project in which fashion, film and photography are being brought together.
BABA is a portrait of Ceylan Utlu or baba, an immigrant of Turkish descent, musician and father of Dutch-born Serin Utlu. The film portrays his life as a migrant, his relationship with his daughter Serin and the ever-recurring notions of loneliness and adaptation. Like the film NOBU, BABA offers a special perspective on the lives of migrants in the Netherlands. Just like its predecessor, the film is accompanied by a fashion collection designed by Lisa.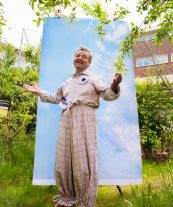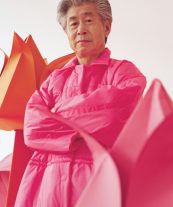 BABA and NOBU will be shown consecutively on Saturday evening, accompanied by the live music of Ricky Cherim (the man behind Meetsysteem). He will give a live performance of the songs he composed for both films. Completely in the style of the multidisciplinary project, Lisa's matching fashion collections will also be shown in the Compagnietheater. You can buy a ticket for the premiere here.
Lisa Konno has been making various fashion collections and films since 2014. In 2018 she won a Dutch Design Award in the category Young Designer. Sarah Blok has been writing for theatre and film since 2015.