22.09.2020
The nominees in all categories of DDA20 have been selected. Soon we will all know who they are, but until then we will look back at the winners of DDA19 one last time. What is the architect's favourite building? What inspires the Young Designer? Discover it here.
Simone Post
After graduating from Design Academy Eindhoven (cum laude), textile and product designer Simone Post co-founded the collective Envisions. After a few years of pioneering this design collectiv, she has been focusing more on her own studio for over a year now. Aesthetic, surprising and visible reuse of materials is central to her work.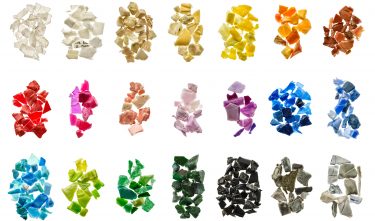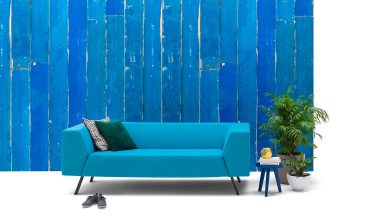 Gispen
Together Peter van de Water and Sarah Schiffer developed the Gispen Sett CE bank. He as designer and she as concept manager at Gispen. The Sett CE from Gispen is a timeless design sofa, designed by Peter van de Water and made from 95 percent recycled material. To reduce plastic waste, Gispen has used its own plastic waste in production.
Designers to watch:
Sarah: all young designers who use circularity or sustainability as a starting point.
Peter: Rachel Griffin of Earnest Studio
Most iconic furniture designer:
Sarah: Willem Hendrik Gispen
Peter: Dieter Rams
Work motto:
Sarah: Don't stop until you're proud. Your influence matters, every (sustainable) change is a step forwards, whether it's big or small.
Peter: From good to better, or rather: the best is yet to come.
Most beautiful piece of furniture:
Sarah: Slow Glow lamp by Droog.
Peter: Scissors magazine rack by Nendo.
LocHal
The LocHal is the new beating heart of the Spoorzone Tilburg. The former locomotive workshop has been transformed into a public city hall. The existing construction and the new, added architecture together form the backdrop for an innovative library concept with work and meeting rooms by Seats2Meet, a city kitchen, two art institutions and a city hall for events, exhibitions and debates.
Designers to watch: I think we are going to hear a lot from African designers. In terms of architecture, but also fashion and design.
Iconic building: Tama Art University Library in Japan, designed by Toyo Ito & Associates
Work motto: "Think radically, and then thoroughly work out the details."
Best redevelopment project: De LocHal, of course!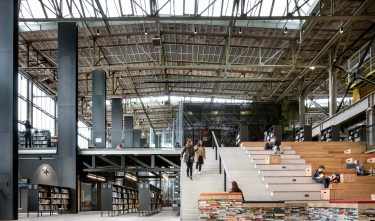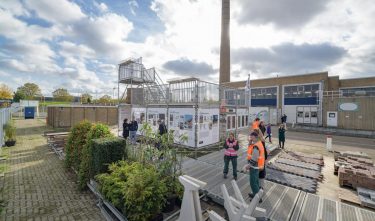 RE-source
The research project RE-source maps out urban waste streams, so that they can then be used as a source for circular thinking, doing and learning. RE-source analyses and provides insight into the systems, locations, products and materials needed for this. At the same time it designs strategies to convert these residual flows into a source from which can be drawn again and again. Through the network of the City of Rotterdam, RE-source tries to gain insight into the methods of designing, managing and maintaining the outdoor space and the associated material flows.
That concludes part one of 'Winners Perspectives'. Stay posted for part 2 with Bonne Reijn, Clever Franke, the Puccini Methode and OPENRNDR.