MAISON the FAUX
Fauxmosapien (The Evolution)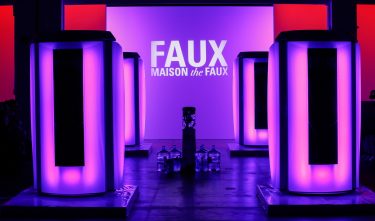 The project
On the last evening of the 27th FashionWeek Amsterdam, MAISON the FAUX presented an extraordinary show. The fictional fashion house created an eclectic and diverse collection by combining, mixing and blending strict rules and patterns. The looks may have been in soft pastels, but the show itself was fierce. MAISON the FAUX is an initiative of Joris Suk and Tessa de Boer: a creative studio that presents itself as a grand couture fashion house. They refer to their fashion house as 'an affectionate reaction to the current fashion system and a big faux wink in the direction of an audience liberated enough to move freely through an often narrow-minded (fashion) world'. For New York Fashion Week, the concept and collection were taken even further in FAUXMOSAPIEN the evolution.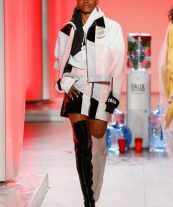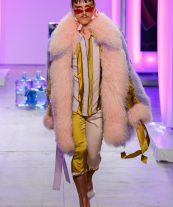 Committee
MAISON the FAUX initiates an evolved world, where everyone can be themselves, abandoning beauty ideals and trends. They capture the spirit of the times and inspire with their professional 'can do' attitude. In MAISON the FAUX, the jury sees an example for the new generation of Dutch (fashion) designers. It is their drive, professionalism and exuberant attitude that is so infectious. This collective of designers is developing a highly distinctive signature, creating space for young designers and innovating design and production. The label also represents a fresh perspective on masculinity and femininity. And, after all, the clothing itself is eminently wearable and beautifully made.
— MAISON the FAUX is developing a highly distinctive signature, creates space for young designers and innovates design and production.