Studio Ossidiana
Paper Gardens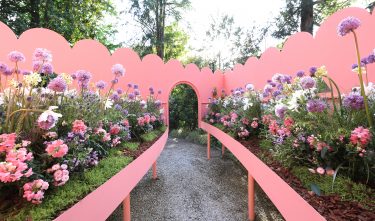 The project
Paper Gardens was designed as a scenography for the 2019 edition of Salone del Mobile in the gardens of Villa Necchi Campiglio in Milan, commissioned by the The New York Times Style Magazine. According to the designers, this extraordinary project reflects the springtime rituals of seeds and flowers that refer to different cultures. The temporary piece consisted of a series of installations, varying in scale from large architectonic models to miniature buildings. Visitors were integrated into the installation by inviting them to sow, harvest and explore. Paper Gardens is a somewhat enigmatic and, according to the designers, an optimistic vision of the world as a garden, in which we do not thoughtlessly consume or use, but in which we are actively and carefully involved with our natural surroundings.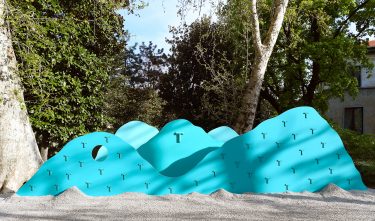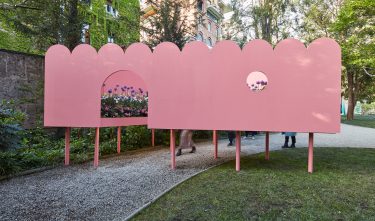 Committee
Paper Gardens by Studio Ossidiana shows the beauty and vulnerability of our world in an alienating and enchanting way. For once, not straight and clear-cut, but indirectly. The visual language consists of lovely colours and shape references to surrealism and postmodernism. It looks like it was made for Instagram, but appearances can be deceiving: Paper Gardens confronts our concrete reality with the disruptive power of a beautiful design. Studio Ossidiana does something we do not excel at in the Netherlands and perhaps that even makes us feel uncomfortable: relinquishing control, letting go of directness and efficiency of thinking. Paper Gardens thus succeeds in touching the emotions of the audience in a surprising way.
— "Paper Gardens of Studio Ossidiana confronts our concrete reality with the disruptive power of a beautiful design"