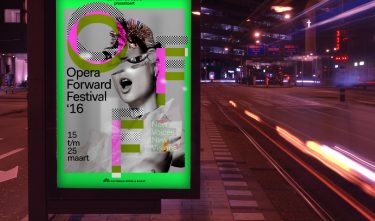 The project
Lesley Moore developed a new house style and communication tools for the National Opera & Ballet, in which the worlds of opera and ballet meet. Partly due to the striking and consistent poster and video campaigns this has been a resounding success. Popular spin-offs have been established that resonate with the objectives, like the Opera Forward Festival (OFF). For the OFF, Lesley Moore has drawn inspiration from the briefing with the theme 'let's shake things up' and the overarching objectives of appealing to a younger and wider public. This experimental and – all the same – accessible festival has been organised annually since 2015 and unites younger target groups within the walls of the opera and ballet house. This collaboration revealed new insights about reaching and activating the under 35s, with impressive results. The National Opera & Ballet has developed an exceptionally successful collaboration with design studio Lesley Moore, who has been responsible for the development of the National Opera & Ballet brand, its sub brands and the styling for the Opera Forward Festival since 2014.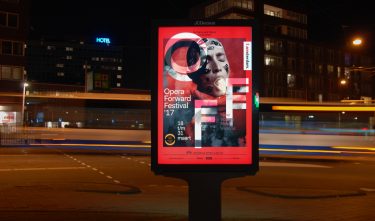 Committee
This is a long-term collaboration in which design has more than proven its worth. The increasing (young)
audience numbers demonstrate the effectiveness. The committee praises the selection of Lesley Moore for the creation of a framework in which other creative professionals can subsequently work. They collect makers around them and create space for new creative interpretation. Lesley Moore acts as an art director here. For the committee, it is clear that the client has continued to develop and clearly understands what design can do for their organisation. The National Ballet & Opera offers a rich pallet of creative professionals the opportunity to contribute something worthwhile, from graphic designers to scenery designers and from choreographers to photographers.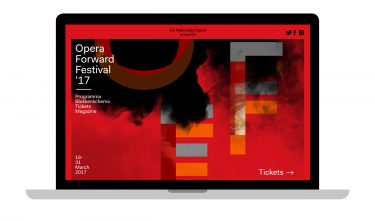 — The committee praises Lesley Moore's decision to create a framework in which other creative professionals can subsequently work. The rising number of (young) people in the audiences demonstrates the effectiveness of this long-term collaboration.