Chloe Rutzerveld
Strooop!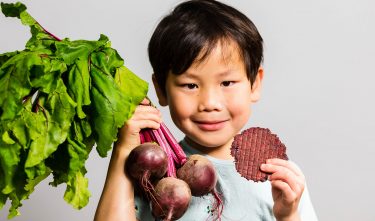 The project
Thanks to the efforts of Chloé Rutzerveld, STROOOP! is the first 'stroopwafel' to be made from vegetables. Her objective was to make use of unusually sized or shaped vegetables and secondary by-product flows from the vegetable industry and give the fibres (often thrown away as waste) a second life. The traditional Dutch 'stroopwafel', a delicious treacle-filled waffle biscuit, was found to be a good product, which also has an appealing shape. The treacle is made from the vegetable juices and the leftover fibres are used to make the waffle batter. Rutzerveld's project investigates how to innovate with vegetables by intelligently using the natural properties of crops. The waffle biscuits are a source of dietary fibre and made from 100% vegetable ingredients grown in Dutch fields. In addition, the waffle biscuits are gluten-free and do not contain added sugar or colourants. The natural sugars in root vegetables give the STROOOP! waffle biscuits their sweet taste.
Committee
Chloé Rutzerveld's STROOOP! project investigates how you can intelligently use the natural properties of vegetable crops. Her innovation, which takes vegetables as the starting point, has delivered a surprising result: a traditional 'Dutch Design' 'stroopwafel', made from vegetable juice and fibres. The strength of her choice of product is that this highly familiar shape will encourage people in all walks of life to talk about putting waste products to good use. Which is exactly what Rutzerveld wants to achieve: focusing general awareness on waste and environmental issues. STROOOP! is the tangible result of her scientific research.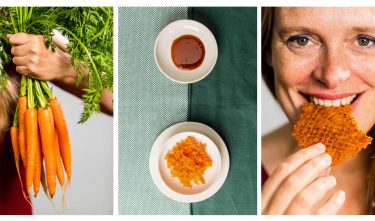 — Rutzerveld combines design, science and technology to new ways of making food more efficient, healthy and sustainable. A useful addition to our Service & Systems category.