The project
CitizenM is a international chain of hotels, focused on a new kind of traveller; the 'citizen Mobile'. The philosophy behind citizenM is 'affordable luxury for the people'. The central theme of continuous innovation has led to a new hotel type that is innovative thanks to a revolutionary modular building style, far-reaching IT integration, technology and design, a completely new operational concept, out of the box branding and an entirely web-based sales concept. This combination leads to a very high-quality hotel at an attractive price.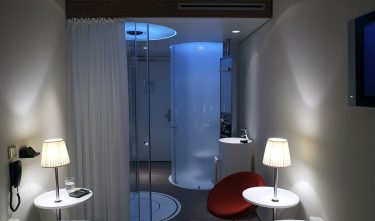 Committee
This year, we were looking for a paragon of renewal in which design is the driving force to create the vision, management or entrepreneurship as well as a tool for the creation of economic and social values. We found this paragon in citizenM, not just one of the above-mentioned criteria, but on all of them! Although all cases showed a high level, citizenM stood out on all fronts. From day one, they openly involved all parties concerned in the possibility of 'reinventing' the hotel business. This shows great confidence in the power of the design. Everything, from mission statement to spatial design, from brand to construction, and from ICT technology to art, is managed from one vision, which allows the offices concerned to experience a high degree of partnership. citizenM's special relationship with the development partners ensures a form of co-creation. One of these partners has actually become a shareholder. We congratulate citizenM with its 'world concept' and its 21st century way of thinking, acting, and venturing. citizenM is an internationally inspirational example of design as a leading business principle."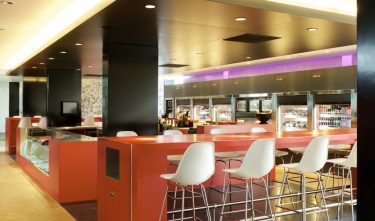 — CitizenM stood out on all fronts.