The Palace Of Typographic Masonry Foundation
The Palace Of Typographic Masonry
The project
The Palace of Typographic Masonry is a plea for the power of imagination of graphic designers: a place where the intrinsic value of graphic design is safeguarded and cherished. Founded by ​Richard Niessen 'based on the lack of an institute that takes care of the graphic design industry' and designed as an imaginary institute: a building that exists only on paper. The structure of this imaginary building rests upon nine themes: Sign, Symbol, Ornament, Construction, Poetry, Play, Order, Craft and Practice. The Palace of Typographic Masonry invites others to help build this institute, with the aim of celebrating the depth, width, fun and power of graphic design.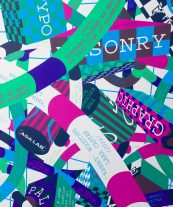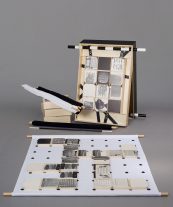 Committee
The Palace of Typographic Masonry has an unparalleled sculptural quality. With this life's work, graphic designer Richard Niessen stands up for his profession and does so with a multitude of special means. The Palace is a careful and powerful resistance to the deterioration in quality of graphic images. The poetic representation of a building with thematic rooms that celebrate craftsmanship has been designed with great care and precision, and at the same time with distinctive playfulness. The Palace is never finished; designers will continue building a rich and varied, collective visual memory.This ode to connecting designers is interesting to every professional who engages with graphic design.
— The Palace of Typographic Masonry is a careful, powerful and playful ode to connecting professionals in the field of graphic design.