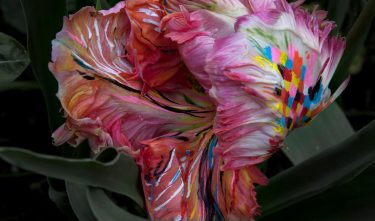 The project
At the end of 2015 Royal FloraHolland (RFH) presented the Vandejong Creative Agency with a request to design their strategy focused on new consumers. Royal FloraHolland's field of activity (market leader in cut flowers and plants trading) is shifting from the auction in Aalsmeer to digital trading. Which is why RFH sought new ways to position itself as a brand and to stimulate the sales of flowers and plants, within the scope of their innovation programme 2020. Based on research and strategic planning, Vandejong developed Let it Grow: an inspiration and innovation brand that focuses on the leading edge of discerning consumers in European cities. A fluid team resulted from this with people from Vandejong, Let it Grow and Royal FloraHolland. Through this, the new organisation is not separate from the initiating parties, and the client remains closely involved in the development of content that fits the overall vision.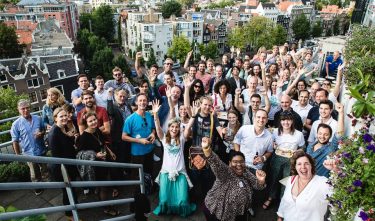 Committee
The committee was impressed by this case and recognises a party in Royal FloraHolland that has seen design as an essential part of its operational management for a long time. RFH is confronted with stiff competition and a market in flux. The organisation has to reinvent itself against this backdrop. The deployment of designers and the application of design play an important role here. This bears witness to an unequivocal vision of how design can make a difference and how to tackle this as a client. Vandejong has tackled the assignment in an original way, dares 'to flip-think' and has successfully transformed the problem into an innovative and executable concept.
Jury
For the committee, Royal FloraHolland is the undisputed winner of the Best Client Award 2017. The company is sticking its neck out with a new form of collaboration. It uses an internal change process to drive the broader implementation and application of design and design thinking. The collaboration between Royal FloraHolland and Vandejong in Let it Grow shows courage and entrepreneurship on both sides. This has delivered an unorthodox and hence incredibly effective approach. Design that goes further than aesthetics: design that is able to support a transition and turn it into reality. The 'design mentality and approach' of the client and the agency combined is key to this strategy and inspires success. For collaboration, process and task-sharing, this case is innovative and breaks new ground, merits success and should be more broadly applied.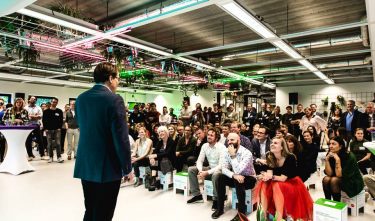 — The committee recognises a party in Royal FloraHolland that has long seen design as an essential component of its operational management. Vandejong tackles the commission in an original manner and dares 'to flip-think'.