Social Label X Various Designers
Social Label
Best Commissioning
winner
The project
Social Label describes itself as a laboratory that uses the power of design and communication to create new approaches to labour, learning and participating. In this sense, they are not principals as much as catalysts of designs that help people in the workshop to get ahead. Founders Petra Janssen (Studio Boot) and Simone Kramer (C-mone) design work activities that are tailored to the abilities and needs of workshop members, and create meaningful design so that people on the fringes of society can get involved in the labour market, and take pride in the attractive products they make. Social Label is always on the lookout for designers who can design products aimed at benefiting the workshop participants. Twelve leading designers are currently working with Social Label, including Piet Hein Eek, Kiki Van Eijk, Dick Van Hoff, Edwin Vollebergh, Borre Akkersdijk and Roderick Vos.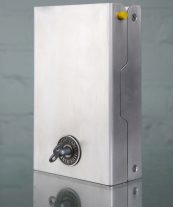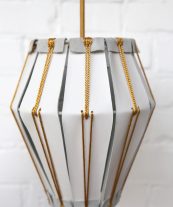 Committee
This submission differs from other proposals, because it lacks the usual customer-designer relationship. Social Label is a shining example of 'what design can do' for people. The basis of the design briefing is determined by the abilities and needs of the people who will produce the product. Social Label does this so well that not only does it produce unique, beautiful products, it also inspires designers, and brings happiness and motivation to people working in the sheltered workshops."
— Social Label's working method not only produces unique, beautiful products, it also inspires designers and keeps the workshop team happy and motivated.