MORROW (+ HACK THE PLANET + Q42 + JONAS DEVACHT + JOEP LE BLANC)
WTFFF!?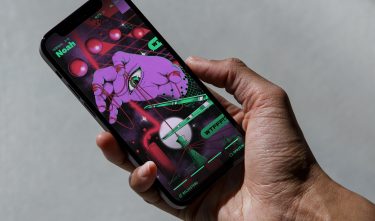 Het project
More than a hundred thousand children and young people in the Netherlands are confronted with online sexual abuse every year: from sextortion (extortion with sexually explicit images) to grooming (luring children online) or shame sexting (the unwanted distribution of sexually tinted images). Victims struggle with feelings of guilt and shame, and there is a huge threshold when it comes to asking for help. Many conversations with young people made clear that there is a need for the raw, unedited story of online sexual abuse to be told. Morrow took this rawness as the basis for the interactive platform WTFFF!?, made by and for the first generation growing up with social media. The stories can be discovered while scrolling through an intriguing illustration and are told by the young people themselves.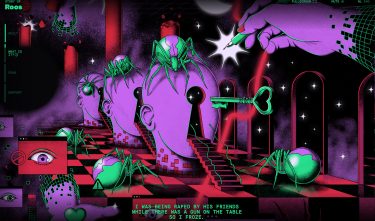 Vakjury
WTFFF!? manages to open up a particularly difficult subject for discussion. Victim Support Fund chooses to remain invisible, so that the platform does not feel like an institution. With a visual language that matches the darkness of the subject matter, it succeeds in captivating and connecting. Stories that often remain hidden are told by the young people themselves. It is this carefully crafted authenticity that makes WTFFF!? so strong. The fact that this leads to recognition and acknowledgement is apparent in the enormous number of visitors and the length of time they remain on the platform. Of course, the greatest benefit is that it helps young people to talk about online sexual abuse. As such, Victim Support Fund and Morrow touch upon the core of design as a strategy.
— 'Victim Support Fund and Morrow touch upon the core of design as a strategy with WTFFF!?, connecting young people and helping them start a conversation about online sexual abuse'